Technical Engineering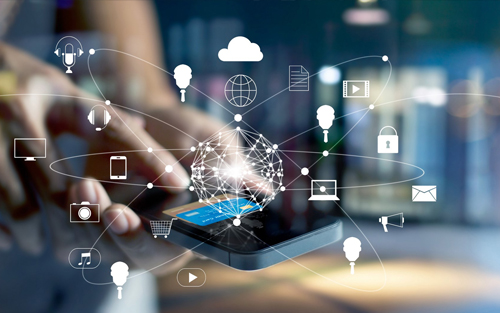 Dealing with Technical translations are no child's play. To enable global distribution, technical communications must be translated professionally. Global organizations working in technical and engineering industry sectors require high quality, accurate translations. Industrial sectors, such as global manufacturing, aerospace, and mechanical and electrical engineering, produce high volumes of complex, technical content that often contains intricate plans, diagrams and charts.

DQONTENTS assures you proficient language translation services dedicated to providing the best results in language translation solutions at affordable and reasonable prices. Whatever complexity it may be, our language translators have specialized subject matter expertise to ensure 100% accuracy in all target languages to assist you and provide translations, be it website translation or technical manuals to human resource to signage, we meet your specifications. A misplaced decimal point or the use of incorrect terminology can have serious repercussions. Technical translating service if not done accurately can mean the difference between life and death to talk about extremes!
Therefore, it's important to use the right terminology when translating. We pay close attention to terminology management through the use of Computer Assisted Technology and develop glossaries and translation memories to ensure jargon is consistent across all translations. Our translators and DTP experts work to ensure content, graphics, and diagrams are accurately represented to meet the linguistic requirements of every local market. We also work to ensure that you benefit from the cost-savings that can be achieved by using these tools, and our teams know how to navigate the latest content management systems to ensure the transition is efficient. All projects go through a rigorous QA process in order to meet exacting quality standards, which we often exceed.
---
Legal & Law
Legal activity regularly crosses geographical and language boundaries. International law firms and corporate legal teams require language support to ensure all legal content is fully understood by all parties. Dealing with the leading global law firms, we offer error-free translation services for all kinds of legal documents, such as patent documents, contracts, wills and so on. Our team of native translators is well-versed with all types of legal systems, terminology and procedures. The coordination of international legal activity must be supported by translations teams who have knowledge and experience when it comes to dealing with specific countries and jurisdictions. DQONTENTS legal translators will assist you minimize risk by providing specialist multilingual services in more than 100 languages for a wide range of legal processes and documentation.
DQONTENTS understands the significance of security and confidentiality in the legal industry and considers all disclosed data, ideas, and all sources of oral and written information to be strictly confidential. We are certain of the fact that the protection of privileged documents and proprietary information requires legally binding non-disclosure agreements and secure premises, servers, and networks. Rapid response, confidentiality and accuracy are our key factors.
we localize mobile apps, websites or any tech related software into/from any language in cost efficient and nominal price. Thus, when it comes to translation quality, we are listed among the top-notch service providers in the international market.
Our expertise in the following areas:
Debt Solutions

Family Law

Estate Planning

Immigration Law

Real Estate Law

Product Liability

Intellectual Property
Commercial and Business

Witness statement depositions

Certificates of accuracy, patents, etc.

Evidentiary documents

Trusts, wills, testimonies, etc.

Incorporation documents

Contracts and agreements
Litigation documents

Immigration/emigration documents

Property/exhibit labels

Summons

Legal tapes, etc.

Documents relating to personal injury, common law, civil law, employment law, etc.
---
Finance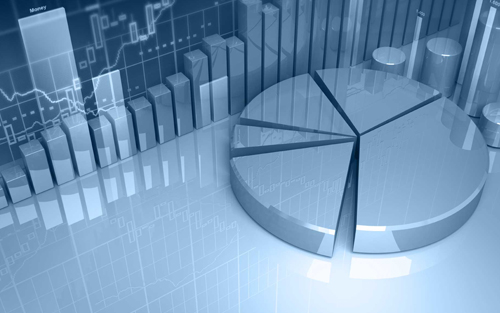 When it comes to finance multinationals, global banks & insurance companies require fast, accurate and secure translation of financial content. Translating financial documents, websites and other materials, has a direct impact on your company's brand image. Financial content such as company reports requires high levels of accuracy – a single error in the translation could result in a serious misrepresentation of a company's performance and stability. For global business to run smoothly, financial content often has to be understood by stakeholders in more than one language market.
Hence, to be an effective financial translator requires more than having a vice-like grip on the source as well as target languages. Keeping this in view, DQONTENTS are accompanied by the most proficient team of native financial translators who deliver their task within specified deadlines. We provide a great value, accurate financial document translation service tailored to banking and financial institutions. Our financial clients are assigned a project manager to ensure a smooth transition between all phases of the translation process. We provide you with translators with either legal, marketing or financial backgrounds depending on the type of translation required.
---
Public & Government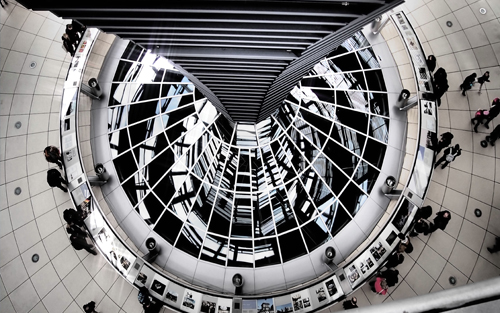 In today's world public and government sectors play a vital role in the economy. In public sector and government there is a huge requirement for translation agencies that can provide fast, accurate, and secure translations.

Multilingual content within the public sector needs to be precise, with secure management at all stages of the translation process. Government text and documents are governed by compliance regulations and strict laws and contain specific terminology. It's essential that any translated versions of them maintain a consistent, accurate message.
Hence, to be an effective financial translator requires more than having a vice-like grip on the source as well as target languages. Keeping this in view, DQONTENTS are accompanied by the most proficient team of native financial translators who deliver their task within specified deadlines. We provide a great value, accurate financial document translation service tailored to banking and financial institutions. Our financial clients are assigned a project manager to ensure a smooth transition between all phases of the translation process. We provide you with translators with either legal, marketing or financial backgrounds depending on the type of translation required.
For this reason, it's essential to have experienced, fully vetted professionals with hands-on knowledge. our qualified and experienced interpreters can assist whatever your requirement. We work with the private and government bodies locally, nationally, and internationally, in multiple languages and in numerous subject areas. Our ability to deliver customized translations to tight deadlines is particularly useful when it comes to working with public sector content. And we move quickly, like any agency in this sector should
Since materials in the public sector are often confidential, we ensure our translators and processes meet the required levels of security. DQONTENTS language solutions are perfectly placed to support multilingual requirements in the public sector and government. We also build translation memories and create glossaries to leverage non-sensitive past translations for fast, accurate delivery. Content in this sector requires agility and responsibility—as well as linguistic and technological excellence.
We support the following areas in the public sector:
Executive agencies
Health & social care
Defense & security
NGOs
Central government agencies
Local councils
Ministerial departments
Non-departmental government bodies
---
Media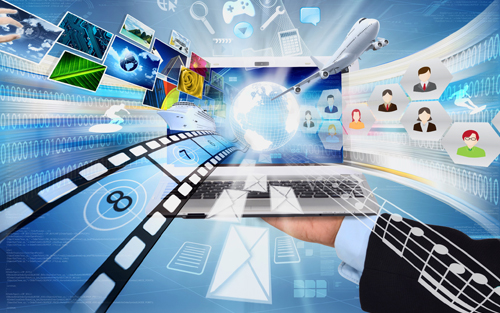 Today, media is regarded as the most efficient and effective medium of communicating in the global marketplace. Hence, accuracy is certainly necessitated when promotion through media comes to play. As a reputed and trusted brand in the translation domain DQONTENTS has the expertise, agility and scalability to support global media campaigns on multiple platforms. We provide localization services, audio materials and voice-overs, producing subtitles for videos, and perform linguistic validation and quality assurance of pre-prepared materials.
Our specialist translators provide full range of multimedia translation and develop multilingual content that helps achieve brand awareness and drives marketing campaigns in target markets as per the specifications mentioned by our clients.
We're also able to handle a wide range of different audio and video formats and our translation management platform allows for full transparency into the translation and localization process regardless of the format. We provide accurate translation of all your multimedia; giving you creative effective marketing and generating awareness globally.
Our services:
Television
Film
Radio
Advertising
Animation
Software publishing
Education publishing
Computer game publishing
Education publishing
Book publishing
Interactive Media
Journals and periodical publishing
Newspaper and magazine publishing
Websites and More
---
Medicine & Healthcare.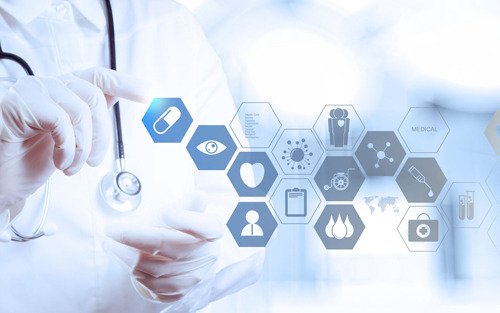 In the medical and health fields, professional occupations require the most training in pharmaceutical, biotechnology, medical device and healthcare industries to help manage the spectrum of health requirements. These industries produce millions of documents pertaining to products and processes that support global health. All content is highly regulated – after all, medical and healthcare products and services can make the difference between life or death. Therefore, we can help you by providing high-quality translations in the medical and healthcare industries like clinical documents, patient reports, labeling, medical literature, pharmaceutical website etc. enabling clients across the globe to make sure that their most critical products and equipment reach people in more than 100 languages.
Our proficient expertise and tried-and-trusted process is driven by our clients' industry standards. There is no room for error. All our translations are 100% accurate and adhere to local laws and regulations. Thus, you should choose your translation service provider who values the same principles. We believe in serving worldwide clients by delivering translation projects with high quality, safety and effectiveness. We assure you that our native translators are well-versed with a multilingual glossary of all the medical terms.
Medical Translation Focused by Our Experts
Examine text formatting and specifics of clients' products or services
Quality check and proof-reading
Ensure correct use of terminology
Thorough analysis of the nomenclature of the medical industry
---
IT & Software
Software industry refers to a cognitive process of translating and adapting computer programs to the linguistic, cultural and technical requirements of a target country. The Software Industry is highly globalized, valuing at trillions of dollars. Living in a digital world of programs related devices and services it's essential that every electronic item that we use is represented of proper coding software.

Be it any device, your Smartphone, smartwatch, laptops, etc. they go worthless without proposed software. Many software companies invest millions of dollars in developing, marketing and distributing software products for commercial and personal use. If you've a software product and facing any complexity, then let us help you to reach multiple markets.
DQONTENTS is positioned to assist you not only with translating your software, but with everything that goes along with it, ensuring a coherent experience that will help make your product reach the target markets. When it comes to software projects, each project is managed according to the best practices established by the project management community. This includes software medical device companies, electronics manufacturers, financial institutions and automotive companies.
Our translation expert is highly knowledgeable with all coding language ensuring quality work. While translating software we also take care of several factors such as: jargon, culture, sentiments and usage of the locals. During translation, we maintain the originality and security of the source code. Our translated product ensures consistency, stability and assured quality. Our translators provide you with native fluency in more than 100 languages by safeguarding your budget and timeline and get you results that exceed expectations.
---
Business & Marketing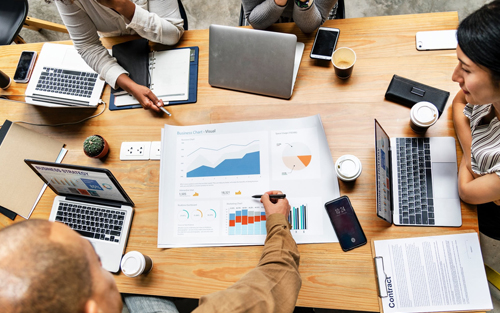 When it comes to business it's a huge role to play and deal. Translation and localization play an important, strategic role in the overall global marketing process. Building business and marketing content that precisely represents a global brand in many local markets can be complex task. With the prolific rise of the Internet and social connectivity, digital business and marketing materials can now be accessed and shared anywhere, from a plethora of devices and platforms. Publishing powerful, multilingual content online is a rapidly growing area in global business and marketing. We can help you break these barriers.

We deliver language solutions that create a natural content experience. Working with DQONTENTS helps your global brands successfully reach and engage with customers all over the world. The authenticity of our translations always keeps us in the limelight. We believe that customer satisfaction must be highly prioritized. Hence, while translating documents, we make sure that the documents are precisely translated in line with the specifications provided by the client. So, due to the quality rendered and positive word-of-mouth from our existing clients describes the freshness and strengths of our translations and keep us on their preferred list.
We hold expertise in translating in all types of business documents, pertaining to any industry. Provides quality translation in 100+ language combinations for Indian and foreign languages with qualified translators, team of project managers and native translators Precise knowledge of terminologies and jargons of specific industries. Our translator will have extensive marketing experience, so he/she will engage your target audience without cultural gaps that might otherwise result from working with someone who is inexperienced. This shows you can undoubtedly rely on us and your company won't ever make the list of marketing translation bloopers.
---
Travel & Leisure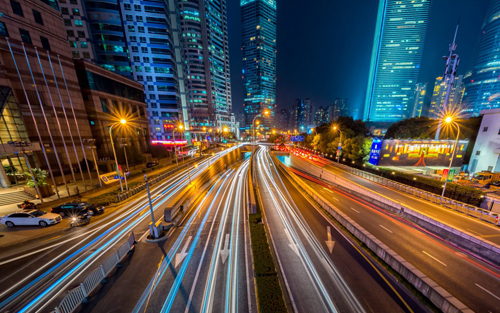 Travel and leisure is one of the largest industry sectors on the globe. Everything takes place through communication. To be exposed to a global array of potential clients you need right the content that is truly localized and culturally appropriate so that each traveler has a great experience.

The global travel industry depends on localization and translation to gain customer loyalty and increase revenue particularly for online travel organizations. Translation and localization, therefore, play a key strategic role in the global travel-and-leisure industry. We work with many brands in the travel and leisure industry to help them reach new language markets and succeed in a busy, global marketplace and have the translation expertise and scalability to meet the needs of many travel-and-leisure operators.
DQONTENTS translation services are perfectly adapted to meeting the demands of leading brands around the world. We have gained valuable experience working with travel services providers. Our travel translation projects have included translation of not only travel related documents and promotional materials, but also website translation for hotels, entertainment and travel services providers.
With our Travel and Tourism localization service, we localize mobile apps, brochures, marketing information, and tourism websites, including e-commerce sites or any tech related software into/from Travel and Tourism language with expert technical and marketing translation services for the travel and tourism industry.at cost efficient and nominal price.
While translating documents for tourism industry, our team ensures that they deliver a creative work and maintain tandem with idiomatic, historical and cultural issues of the targeted segment. Hence, our services facilitate effective communication, that results in increasing your customer base and boosting your promotional activities. Whether it's your travel websites, multilingual advertising campaigns, or local market testing, trust DQONTENTS to deliver quality, efficiency, and breadth of experience for every project.
Our translation services in fields like:
Sports & leisure
Cruise lines
Luxury travel
Eco-tourism
Accommodation
Food & drink
---
Games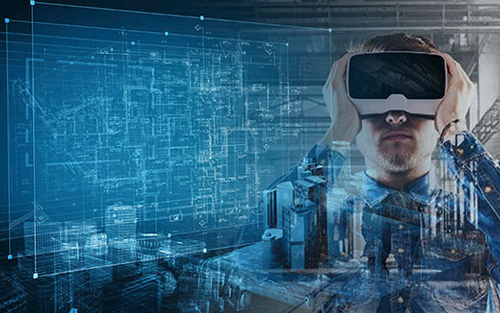 The Gaming industry is a highly lucrative global market and the love for gaming can be seen around the world. Popularizing your game globally is possible through quality translations. A good game translation requires advanced gaming and language skills. Our bid management system ensures that all translations are priced reasonably. if you have bigger objectives to achieve to move globally, it is advised that you must resort to our translation, as we will help your game to attract the global audiences. This in turn, will maximize your revenues, boost global presence, brand identity and individuality.

We assign your translation projects to the most talented translators, who have had experience in translating diverse stuff, related to the gaming sector. Apart from the translators, we also have our strict QC experts, who supervise the quality level of the translated text, before sending them to the client's end. Thus, the client receives avant-garde translations within proposed time frame and that too with a high-quality level Through quality gaming translations, your programs can become accessible worldwide.
We also carefully test localized games in a complete range of platforms whether mobile, online or console-based. Our experience and quality covers millions of translated words and thousands of hours of in-language gameplay, and we offer some of the best value in the game localization industry. Our translation management system came with the flexibility, scalability, and customization capabilities that the game developer required.
From in-game dialogue to clever marketing campaigns, we support the full lifecycle of the content required to launch a product that delights gamers around the world. Whether you are in the mobile gaming niche or an international console game creator, we can help bring your content beyond borders.
Areas in which we support gaming clients:
Handheld games
Casual web games
Tablet games
PC/MMO games
Smartphones & watches
Gaming manuals
---
E-Learning Translation Services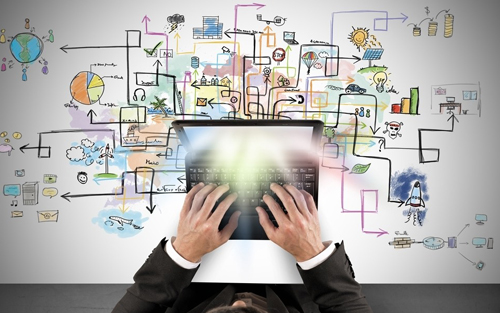 E-learning describes the cognitive science principles of effective multimedia learning using electronic educational technology. Deeper learning is observed when words and relevant graphics are both presented than when words are presented alone (also called the multimedia effect). Simply put, the three most common elements in multimedia presentations are relevant graphics, audio narration, and explanatory text. To be exposed to a global array of potential clients you need right the content that is truly localized and culturally appropriate so that each user has a great experience. Translation and localization of e-Learning content can be complicated. If your language translation is not culturally relevant, the training loses its relevance and success. Because education is power and e-learning is a fast, efficient and cost-effective way to deliver training, more and more companies are embracing this methodology to educate employees, partners and clients alike.
At DQONTENTS, we use state-of-the-art translation memory software, which allows us to process your previous documents and match any pre-existing words to your current document and we are well-equipped to provide high-quality translations of your corporate training material and e-learning modules.
We have the experience to provide you with an efficient and professional service from start to finish for different formats. With a team of experienced designers, we can work on any of the e-learning authoring tools including Articulate or adobe Captivate for capturing your live demos and provide you with the best content translation and e-learning localization services.
Key Features:
Use of eLearning tools which can support the compatibility with your LMS
Professional audio recording and editing of content in any language
Stringent process followed in all our projects
Use of translation memory and glossary for consistency throughout the course
Maintaining source text structure throughout the translation workflow to produce accurate output
---
Agriculture Translation Services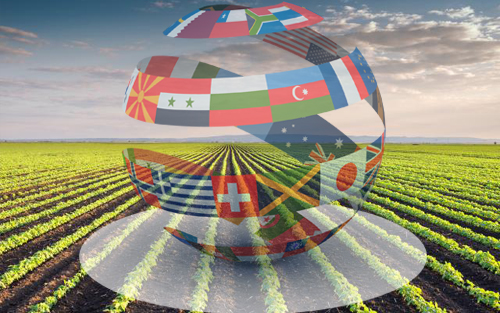 Agriculture plays a prominent role in the economic industry due to the increase in worldwide trade having a large global presence. When it comes to the translation of content for the farm and agriculture sector, the translations can be challenging because the agriculture industry has many specialized words, phrases and acronyms that can be difficult even for native speakers to understand. it is essential to keep clear of any language barrier for better communication by having the right translation services. Millions of people worldwide work on farms, managing flocks of animals or cultivating crops which provide food, biofuels, pharmaceuticals and more, which are then exported to countries all over the world. With such a fundamental role to play, it is vital that there is clear and effective communication between parties in the agricultural sector, regardless of language barriers, in order to avoid costly mistakes or misunderstandings.
We are experts at bridging the communication gap between agricultural partners, their customers, and across the sector as a whole. Our team consists of exceptionally talented professionals who are well versed with the nuances of the target languages and culture. Our certified translators have profound knowledge of the agricultural industry while we take care to allocate projects to native speakers who translate only in their native language.
Our veteran Agriculture interpreters supply significant Agriculture interpretation service required for Agriculture and non-Agriculture purpose. we are able to provide professional translations for the farm and agriculture industry while optimizing workflows via the use of state-of-the-art language technology in With our Agriculture localization service, we localize mobile apps, websites or any tech related Agriculture into/from any language in cost efficient and nominal price.
Thus, each time you choose DQONTENTS for any of your translation service, you can expect quality and accurate translation with zero chances of error as we prove to be trustworthy. We aim to communicate with the clients and make sure that their specific requirements are met within the time frame and exceed their expectations. You can count on us to deliver accurate and prompt agriculture translations, no matter the size of your project.
Our agriculture translation services include:
Farm Machinery and Equipment
Agricultural Inputs and Agricultural Services
Biotechnology & Bioscience
Soil Science & Crop Science
Food Science
Forestry
Irrigation and Drainage
Farm Management
Agricultural Economics
Rural Development
Animal Nutrition and Veterinary Medicine
Natural Resources and Biodiversity
Agricultural manuals
---
Aviation Translation Services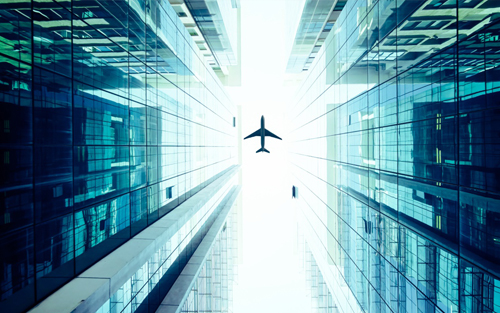 Aviation industry in India has emerged as one of the fastest growing industries in the country during the last three years. The industry includes the field of air transportation, airport services and aviation equipment; it is closely linked to aerospace and electronics, automatic control, computer and other industries, so it has a very great demand on translating technical terms. We can handle translations in a wide array of subjects and areas like Aeronautical and Astronautical Engineering, Aviation, Astrodynamics, Flight Testing, Aerospace, Avionics and more. With our technical translation experts, we can provide quality aerospace translation services within the fields of avionics, aeronautical engineering, physics, advanced mathematics, business ownership marketing, branding and international law. Our aerospace and aviation translation services are carried out according to the highest industry standards as it is vital that translations in this industry be very accurate in their meaning and that they exactly convey the original text. Our company has been providing a range of linguistic services in this field, such as document translation, corporate translation, simultaneous and consecutive interpretation, all that for more than 80 languages. We have undertaken high profile projects for various reputed companies.
Translation has the potential to help the suppliers, business owners and dealers (associated with the aviation industry) to communicate with their foreign counterparts, business partners, clients and engineers. This is actually the basic and most important reason why translation is beneficial to you. Whether it is about deploying aviation equipment, monitoring navigation systems or manufacturing aircrafts etc; you may need translation at every step to take your business to the international level.
We handle translation of legal documents, technical specifications, product manuals, training documents, schedule information, business acquisition and sales information, and health and safety review and reporting. We've designed our aviation translation services to deliver maximum effectiveness and value throughout your world, by using translators whose avionics, PR and business qualifications are as central to their role as their fluency in global languages. Each avionics translation expert we engage is highly qualified in the science, engineering and business disciplines necessary to keep your brand rising to new heights.
We translate all your aviation documents including:
Technical Aerospace Presentations
Maintenance Manuals
Technical Manuals
Aircraft Logbooks
Airworthiness Directives
Engineering Change Orders
Repair Station Manuals
Work Procedures and Contracts
Agreements and Bids
Regulatory Consulting for Foreign Markets
All types of Aviation Documents
---
Transportation and logistics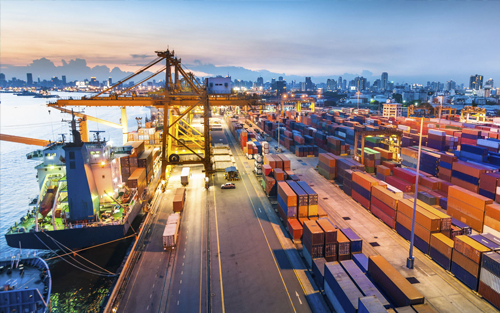 Logistics is generally the detailed organization and implementation of a complex operation. It is the management of the flow of resources, not only goods, between the point of origin and the point of destination in order to meet the requirements of customers or corporations. Logistics includes the integration of information, transportation, inventory, warehousing, material handling, and packaging, and often security. Special types of documents are used in the logistics branch, and as a rule, an excellent knowledge of foreign languages alone is not sufficient to translate these documents Today the complexity of production logistics can be modelled, analyzed, visualized and optimized by plant simulation software, but is constantly changing. This can involve anything from consumer goods such as food, to IT materials, to aerospace and defense equipment.
An expert knowledge of the logistics sector is a requirement for communication with business partners, customs or transport authorities. For your challenging translations and localizations, DQONTENTS uses the best technology and the best translators around the world.
We provide support in all languages and can field specialist interpreters in all key geographical markets. Our quality assurance and delivery processes are proven to deliver fast, accurate and cost-effective solutions. We understand your industry, so you can be sure that our professional translators will translate your transportation-specific terms and phrases accurately.
Since we specialize in transportation translation, we have a vast amount of experience translating transportation specific content. Whether your content is aerospace specifications, heavy machinery instructions, automobile manuals or mechanical parts documentation. You can rely on proficient translators to accurately translate your material. We allow you to reach your intended market and focus on your business.
Our translation services include:
Shipping, transporting and handling documentation
Websites
Marketing and advertising material, including e-mail campaigns
Instructions for foreign subcontractors and their drivers
Training material and e-learning courses
Installation Guide
Presentations and tenders
Legal documents and reports
Instructions on installation and maintenance
Requirements and specifications
Results of tests
Package labels
Freight forwarding agreements
Instructions on installation and maintenance
Training material and e-learning courses
Specification table
Documents on repair and modernization
Design and operation – technical documentation
Catalogues and brochures
---
Banking Translation Services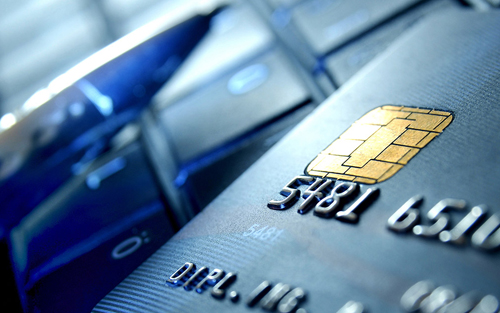 In today's world Banking plays a major role in all kinds of financial services and it is the pulse of every economy. Banks deal and use various financial documents such as banking software's, statements, loan applications, agreements, bonds, taxation related documents, insurance policies etc. This can be a challenging task especially in mathematical terms. It is essential to keep clear of any language barrier for better communication by having the right translation services in order to avoid costly mistakes or misunderstandings. DQONTENTS can help you successfully expand your market share in this inherently competitive industry, bank transactions, business reports, annual profit statements, trade agreements and shareholder reports all need to be published in the languages that your clients speak.
DQONTENTS meets the requirements and demands of banking industry translations through its professional banking experts from all over the world. Our expertise in global financial services and working on banking documents have specialized knowledge in finance, as well as banking procedures and policies. This has empowered us to meet the expectations of some of the world's largest banking and finance institutions across the globe.
To strike the right balance, multilingual customer communications must be personalized, accurate, and secure. This requires a financial translation partner with strict quality controls, data security, and an understanding of the nuances of the banking and financial services sector. Our translators are both experienced and capable of handling such a wide range of documents with 100% accuracy and on time.
We also support banks to customize their financial, marketing and business communication documentation into their language of choice to do the business abroad and attract new customers. We have specialized banking experts working across several language pairs for our translation projects at highly competitive rates. We ensure that we successfully deliver and translate documents, marketing material and support structures to their international markets.
We provide services in more than 140 languages and have a proven ability to translate any banking document, no matter whatever is the length, level of complexity or target language.
Loan applications
Profit and loss reports translation
Bank statements translation
Prospectuses translation
Equity research translation
Invest and loan agreement translation
Claim documents
Stock options translation
Insurance marketing translation and much more
Bank prospectus and application form
Balance sheets
Income statements
Investment and loan agreements
Bonds and securities
Taxation related documents
Audit reports
Stock options Trade deals
Contractual agreements
Shareholder's report