DQONTENTS has constituted itself worldwide in translation and localization services that renders intellectual property support and life sciences language services. We are famed for the high caliber of our crew members and the top-tier quality of service and solutions that we provide.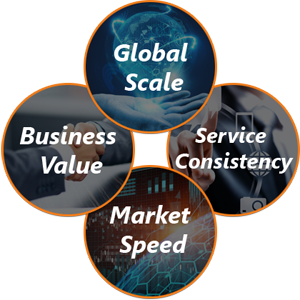 DQONTENTS begins by acknowledging and understanding your language requirements and desired business outcomes. We then ordinate our services and solutions to deliver at global scale, service consistency, market speed, and business value.

We are a province that is connected globally and passionate about communication throughout the world regardless of language, country of origin, or circumstances. We believe that communication is the first step to understanding. DQONTENTS is determined in helping companies deliver consistent, accurate, reliable and competent multilingual translation services. Connecting people and helping you get closer to your customers is what we do. We assist our clients in becoming more vivacious, more efficient and more cost-beneficial.

Our work spirit is driven to make the language translation process as fluent, painless and cost-effective. We believe in the automation of as many processes as possible. You reap the benefits of dedicated, knowledgeable and technology-minded staff in your internationalization and globalization effort. Our built-in quality service philosophical system is accompanied by the latest computer applications and state-of-the-art language QA technology. Our whole package is engineered to speed and reduce your localization and translation costs in any language.